PNEUS
Entreposage gratuit des pneus pendant une année complète à l'achat de 4 pneus neufs !
Que vous cherchiez des pneus d'hiver, d'été ou toutes saisons, nous sommes votre guichet unique à Ottawa. Nous avons toutes les grandes marques en stock, avec une garantie d'alignement des prix. Nous sommes moins chers que votre grossiste local à rabais. Nous ne serons pas battus ! Et encore mieux, vous pouvez entreposer vos pneus gratuitement pendant une année complète chez Barrhaven Ford.

Nous pouvons vous assurer que nos experts chez Barrhaven Ford trouveront ce que vous cherchez en matière de pneus. Choisissez simplement ce que vous voulez et nous pouvons vous aider à réduire les options.

Appelez-nous à 613-823-1555 ou info@barrhavenford.com pour en savoir plus.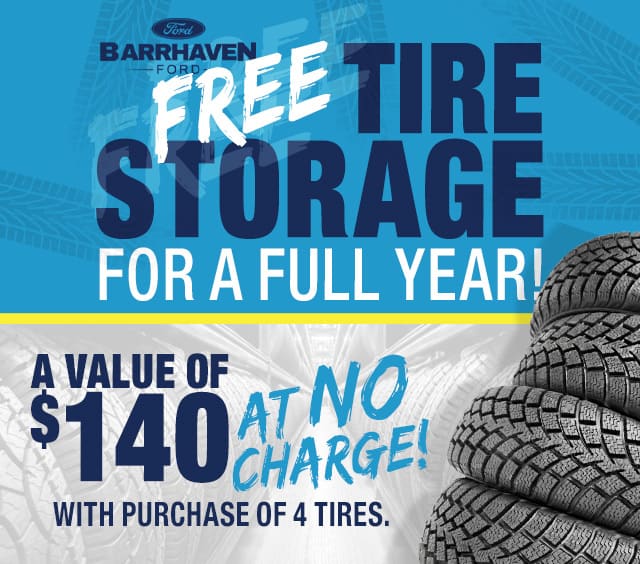 Vous cherchez des pneus pour votre Ford ?
We can help you find the right tire for the right price!